In an industry where people crave experiences more than they do things, Snake Oil is paving the way to create exactly that. Snake Oil Cocktail Company releases a new Insta-worthy, brand-buzzing drink concept: Cocktail Graffiti. Your monogram, company logo, artistic design or even your own face can be presented on top of a farm fresh, delicious cocktail that will leave your crowd whirling with excitement.
Start by choosing one of our refreshing signature cocktails to feature at your event. Our design team will work with you to come up with the best artistic design for your special occasion. We'll bring everything to you and you can sit back, and watch as your guests snap, sip, and enjoy their personalized cocktail.
Fill out our contact form to order your Cocktail Graffiti
"*" indicates required fields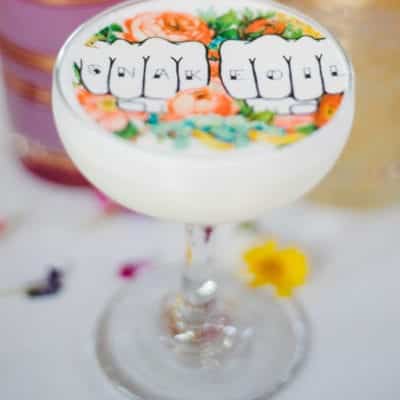 It's all in the details.
No matter the occasion, details matter. Generate brand awareness with your corporate logo featured on top of a cocktail. Cocktail Graffiti is a great way to personalize your signature cocktails on your wedding day. How about an assortment of trendy captions or photos of the birthday girl on top of a cocktail? The possibilities are endless! And with Snake Oil, it's seamless.
Have Fun Without Alcohol
If you are having a party with a younger crowd or without alcohol, we have you covered! Any of our cocktails can be made into non-alcoholic "mocktails", so you get the same great Snake Oil flavors and fun, without the alcohol. No matter the concept, we can design something stellar for your guests to enjoy that will bring your event to life.
CUSTOM DESIGN
Your company logo, monogram, inspirational quote, photo or favorite artwork goes on top of the cocktail.
SIGNATURE COCKTAIL
Choose a flavor profile from our signature cocktail menu.
FAVORITE SPIRIT
Pair your favorite spirit with your design.
MAGIC
Watch as your friends and clients snap photos of the gorgeous cocktail and sip on their delicious drink.
Cocktail Graffiti on Instagram