History of Tiki Culture | Snake Oil Cocktail
Cultural Influence on the Famous Party Theme
Tiki culture is defined by much more than theme bars, fruity cocktails and tropical decor. Dating back to Ancient Polynesia, tiki carvings and sculptures are said to represent a Polynesian God. Within Maori mythology, Tiki was the first man created. There are an abundance of legends surrounding Tiki and the creation of man, because of the variations of beliefs across the islands. The four main Hawaiian Tiki gods are Ku the God of War, Lono the God of Fertility and Peace, Kane the God of Light and Life, and Kanaloa the God of the Sea. Tiki statues are all created unique, and are said to have their own emotions, stories, luck, and healing properties.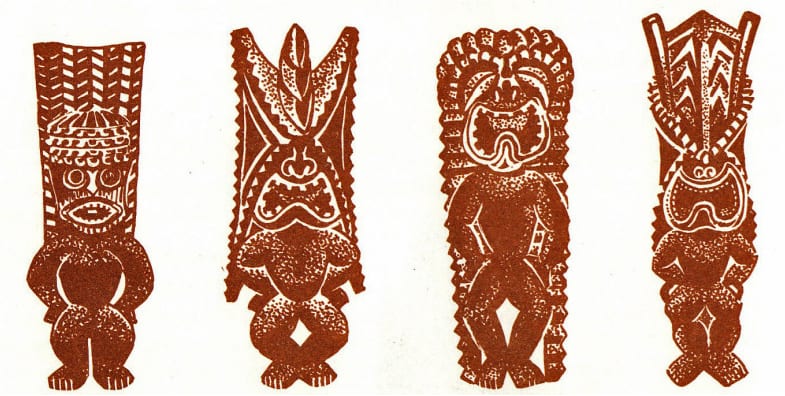 Such rich history and culture boomed into the American bar and restaurant industry in 1934. Ernest Raymond Beaumont-Gantt, opened up "Don the Beachcomber," a restaurant decorated with Polynesian art and elaborate drinks. In the early 1940's, as soldiers came home after WWII, Victor Bergeron created the chain "Trader Vic", his nickname, which evolved into a popular world-wide restaurant chain. Competitors, Don and Vic both claim to have invented the most popular tiki cocktail, the Mai Tai. Soldiers coming home from the South Pacific were already familiar with the style of the decor, cuisine, and beverages, which reinforced the fad of tiki culture even more.
After this initial surge of popularity, Tiki themes slowed during the disco era of the 1970's and became less and less trendy. By the early 2000s, Tiki bars began to resurface and recreate the classic cocktails created decades prior. Today, Tiki bars, parties, and cocktails are back once again, and Snake Oil is all for it!
San Diego itself is home to a few of the best Tiki bars. Built in 1954, Bali Hai is one of the oldest tiki bars in San Diego, located in Shelter Island and known for their mai tais, delicious food and beautiful views of the San Diego skyline. If you're in the area, definitely check out the newest additions to San Diego: Grass Skirt, False Idol, and Fairweather; you won't be disappointed. Another Snake Oil favorite is Frankie's Tiki Room in Las Vegas and of course Bootlegger in Palm Springs – and we take our recommendations seriously!
It's Friday and you know what that means – Tiki time in San Diego! Where will you be? #fairweather #grassskirt #falseidol
Strawberry Banana Venetian Sour
A few components that delineate a classic Tiki cocktail are a rum base and falernum, which is a spiced syrup made with almond, ginger, lime, or sometimes a slight twist. At Snake Oil, we make our falernum in-house with orange flower water and almond. It also makes the perfect variation of a mule. Yum!
Fresh drinks to cool off on a hot summer day? Snake Oil does it right. Some of our favorite specialty cocktails taste even better when the sun is shining and you're partying with friends. Don't forget the floral garnish. Try this recipe – thank us later.
The Batida
1 1/2 oz. Cachaça
Fresh Strawberries
Half of Fresh Passion Fruit
.5 oz Sweetened Condensed Milk
2 oz. Pineapple Juice
Shake well and enjoy!
If you want to go above and beyond to impress your guests, try our branded coconuts! Couple names, logos, party slogans – it's your chance to get creative, and our chance to present you a show-stopping Tiki cocktail. We can crack these open on site, which is such a unique event activation and a tasty treat, or we can use the vessel for your favorite cocktail!